When it comes to four-door sedans, you've got more options today than ever. Combining efficient engines, attractive and technologically-advanced interiors, smart use of space, and enjoyable driving dynamics, the Honda Civic and Honda Accord have long been two of the most reliable and valued sedans on the road.
Both are special vehicles, so it's just a matter of figuring out which one is right for you. That's what our team here at Boch Honda West is for! We've put together the key features of the 2020 Honda Civic and 2020 Honda Accord side-by-side to help you make your call.
Design:

The 2020 Civic vs. 2020 Accord

Beyond both of them having four doors and a Honda badge upfront, there aren't too many design similarities between the two, for good reason.

The 2020 Honda Civic has an upbeat, sporty stance and sheet metal that hints at motion. It looks playful and is sure to appeal to the younger crowd across UMass Lowell and Boston. At the same time, it avoids any trendy notes that could look out of place in your driveway a few years down the road.

The 2020 Honda Accord offers a more dignified, adult stance. Where the Civic has a short, tall trunk, the Accord opts for a longer, down sloped trunk lid. Upfront, where the Civic features a tapering hood that helps it appear in forward motion, the Accord opts for an upright front fascia and a softly curved hood. An aggressive grille, available rear decklid spoiler, and optional 19-inch wheels do allow you to give the Accord a more aggressive appearance.

It's all a matter of what you're looking for, and what you want your outward appearance to be. There's no wrong answer.



Image of the 2020 Honda Civic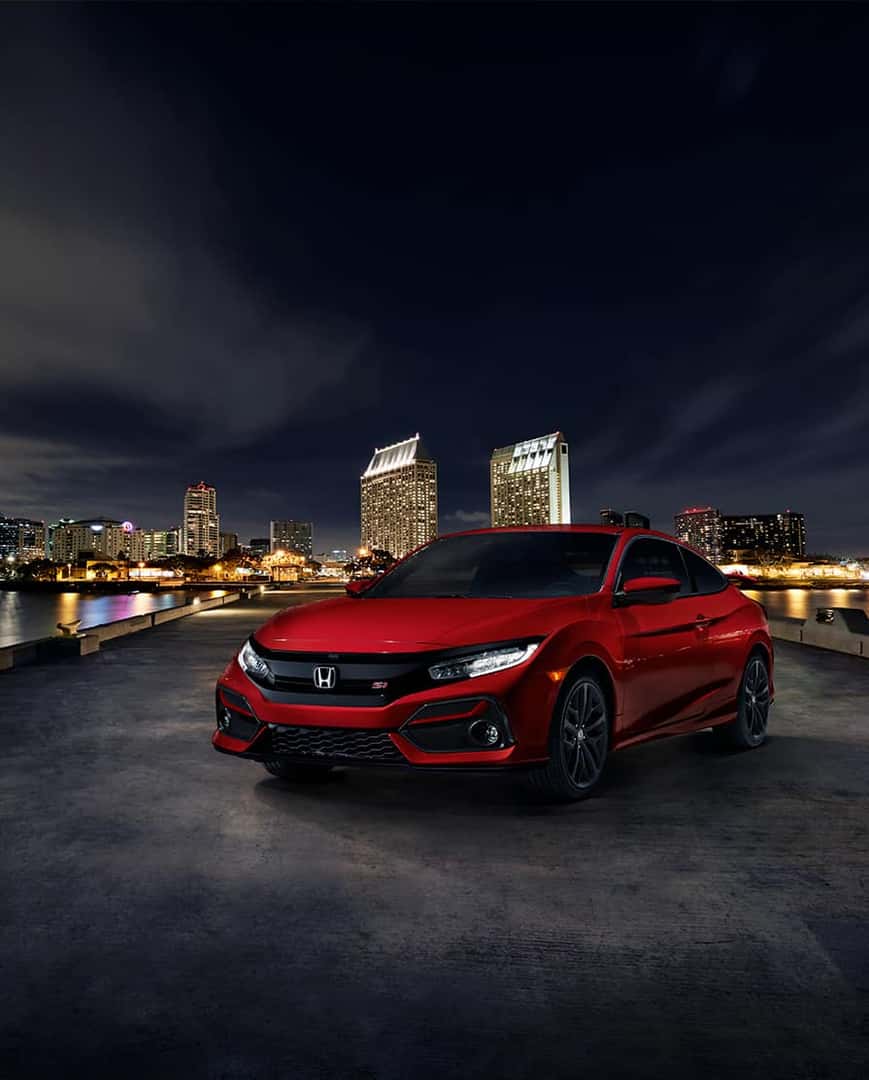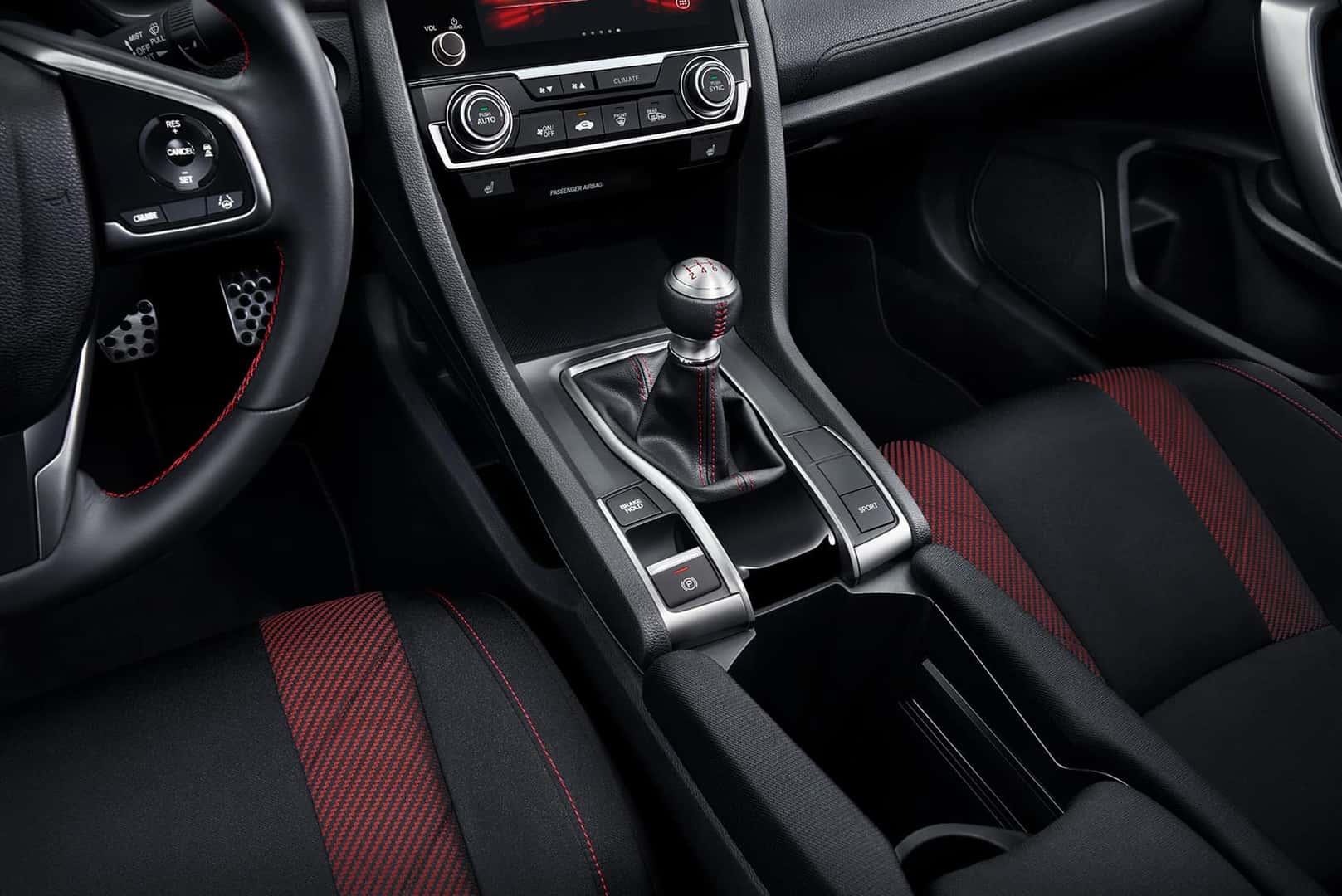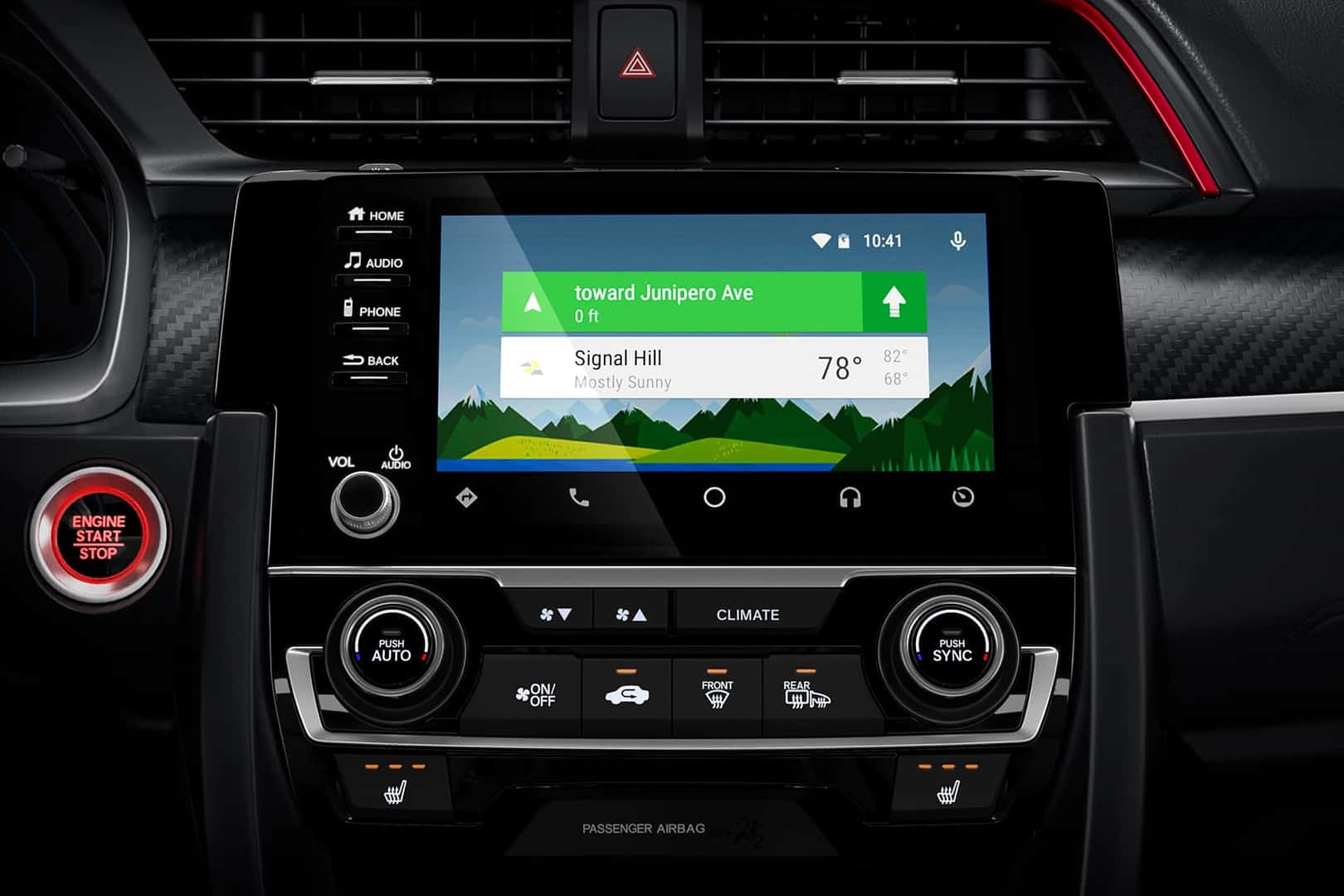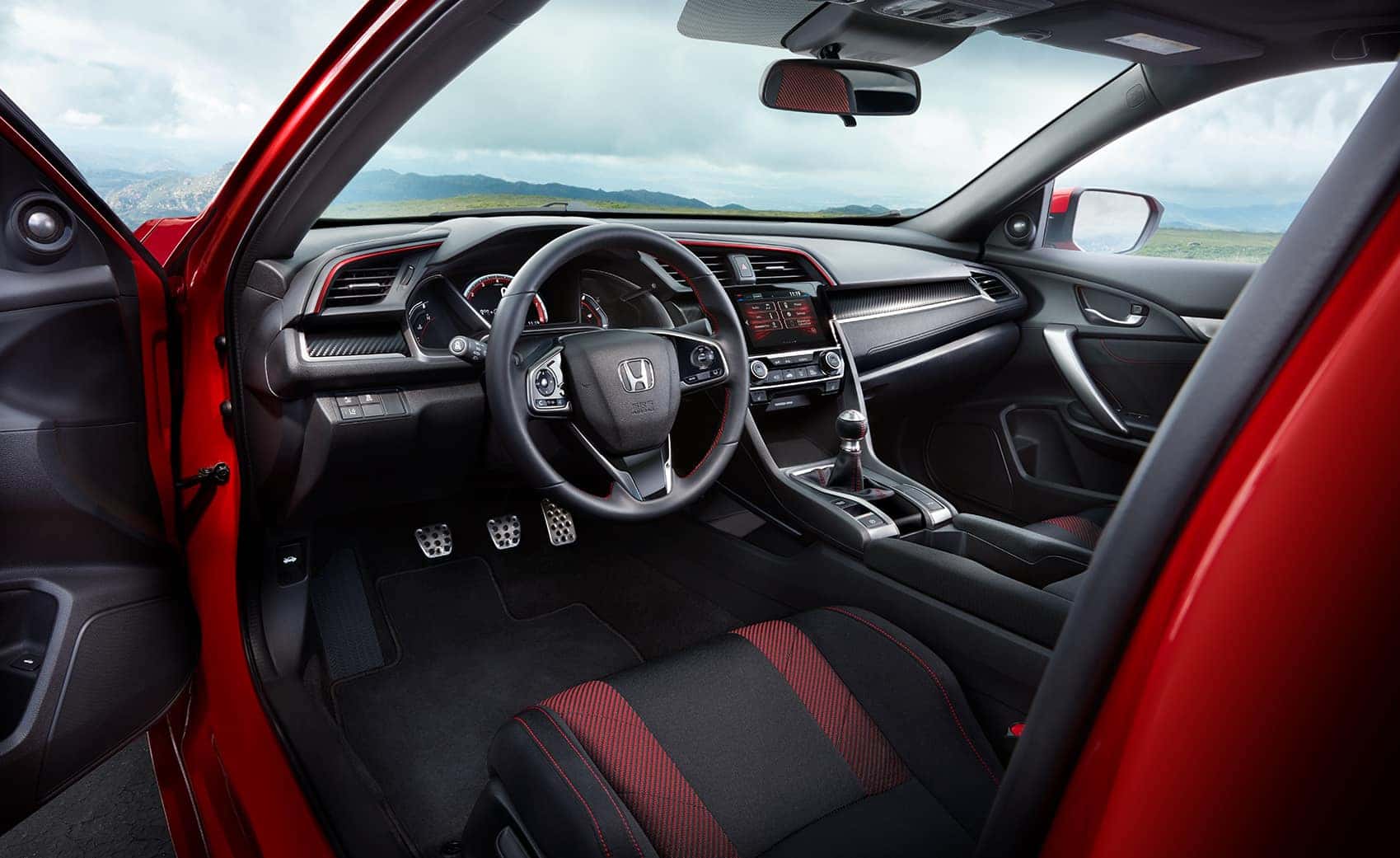 Performance:

The 2020 Civic vs. 2020 Accord

Both vehicles offer great power-to-weight ratios, responsive performance, and plenty of powertrain options. Well-weighted steering and suspensions that walk the line between comfort and performance help create an exciting driving experience.

If you're looking for a basic, easy-going sedan to get you around Westford and Chelmsford, your best bet is the Civic LX or Sport, featuring a 2.0-liter four-cylinder engine with 158hp and 138 lb-ft of torque on tap. It'll get moving off the line, and you won't have any issues merging into highway traffic or maintaining speed up the steep hills and mountains of the region. If you want a little more pep, the turbocharged 1.5-liter engine in the EX, EX-L and Touring models upgrades to 174hp and 162 lb-ft of torque, for more get-up. Both can be equipped with a six-speed manual transmission or a Continuously Variable Transmission (CVT).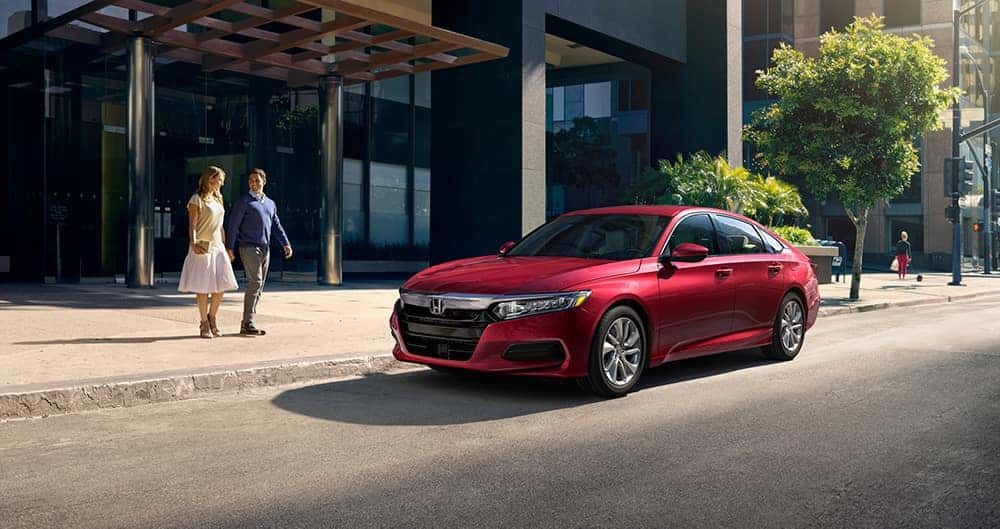 Image of the 2020 Honda Accord
The 2020 Honda Accord starts out with that turbocharged 1.5-liter engine, but it puts out more power to make up for the heavier vehicle. At 192hp and 192 lb-ft of torque, it's certainly potent – but it's just the starting point. Upgrade to the higher trims, and you get a 2.0-liter engine that churns out 252hp and 273 lb-ft of torque, meaning you'll never be worried about having enough power on hand. Both vehicles can be equipped with the six-speed manual. The 1.5-liter engine is paired with a CVT as standard, while the 2.0-liter engine gets a super-efficient 10-speed automatic.
Both vehicles also have a third variant. In the 2020 Civic, that's the sporty Si model, featuring an uptuned 1.5-liter turbo, kicking out 205hp and 192 lb-ft of torque. It's the performance of the Accord's engine in the lightweight chassis of the Civic, a pretty potent combo. It's stick-shift only, but it sure is fun to take out on the back roads of Ayer.
The Accord opts for efficiency instead, with the Accord Hybrid. Combining gas and electric motors, you get the instant torque to the wheels, while 212 system horsepower means you get gas-powered confidence with hybrid fuel savings. It won't lag up the hills of Littleton like the early hybrids did.
Image of the 2020 Honda Accord
Safety:

The 2020 Civic vs. 2020 Accord

The Honda Sensing suite is standard on every model of the 2020 Honda Civic and the 2020 Honda Accord. Honda doesn't feel there is any reason to hold this technology back or reserve it to specific trims or models. We want you to detect the potential dangers in UMass parking garages and on Tewksbury back roads, and react as quickly as possible.

Forward Collision Warning, Lane Departure Warning, Lane Keeping Assist, Adaptive Cruise Control, Collision Mitigation Braking, and Road Departure Mitigation systems are all included in the suite, while automatic high beam headlights are separate – but still standard on every model. Honda LaneWatch can be add on the EX, EX-L, and Touring trims of the Civic.
Fuel Efficiency:

The 2020 Civic vs. 2020 Accord

Whether you are commuting to school from Concord, commuting to and from work in Westford, or just getting out and running errands, you don't want to be tossing money at the pumps day in and day out. The good news is that, whether you opt for the 2020 Honda Accord or the 2020 Honda Civic, you're getting a vehicle with excellent fuel economy.

In its most efficient form, the 2020 Civic Sedan gets 32 MPG city and 42 MPG highway, for 36 MPG overall. It's a class leader and demonstrates you don't need hybrid power to save money at the pump. Even if you want to play around with the high-powered Si, it won't hit you hard in the wallet – 28 MPG around town and up to 38 MPG on the open road means you can have fun on a tight fuel budget.

The larger 2020 Honda Accord doesn't trail by much – the base model can get you 30 MPG around town and 38 MPG on the open road. Of course, opting for more power is fun, and you'll certainly enjoy whipping around Westford with the 2.0-liter turbo, but the good news is, it won't bump your fuel costs up that bad. With the 10-speed automatic transmission, you can get up to 23 MPG city and 34 MPG highway. For the true eco-minded driver, the Hybrid powertrain offers 48 MPG across the board – city, highway, and combined. You won't go broke commuting back and forth to Boston.






Image of the 2020 Honda Civic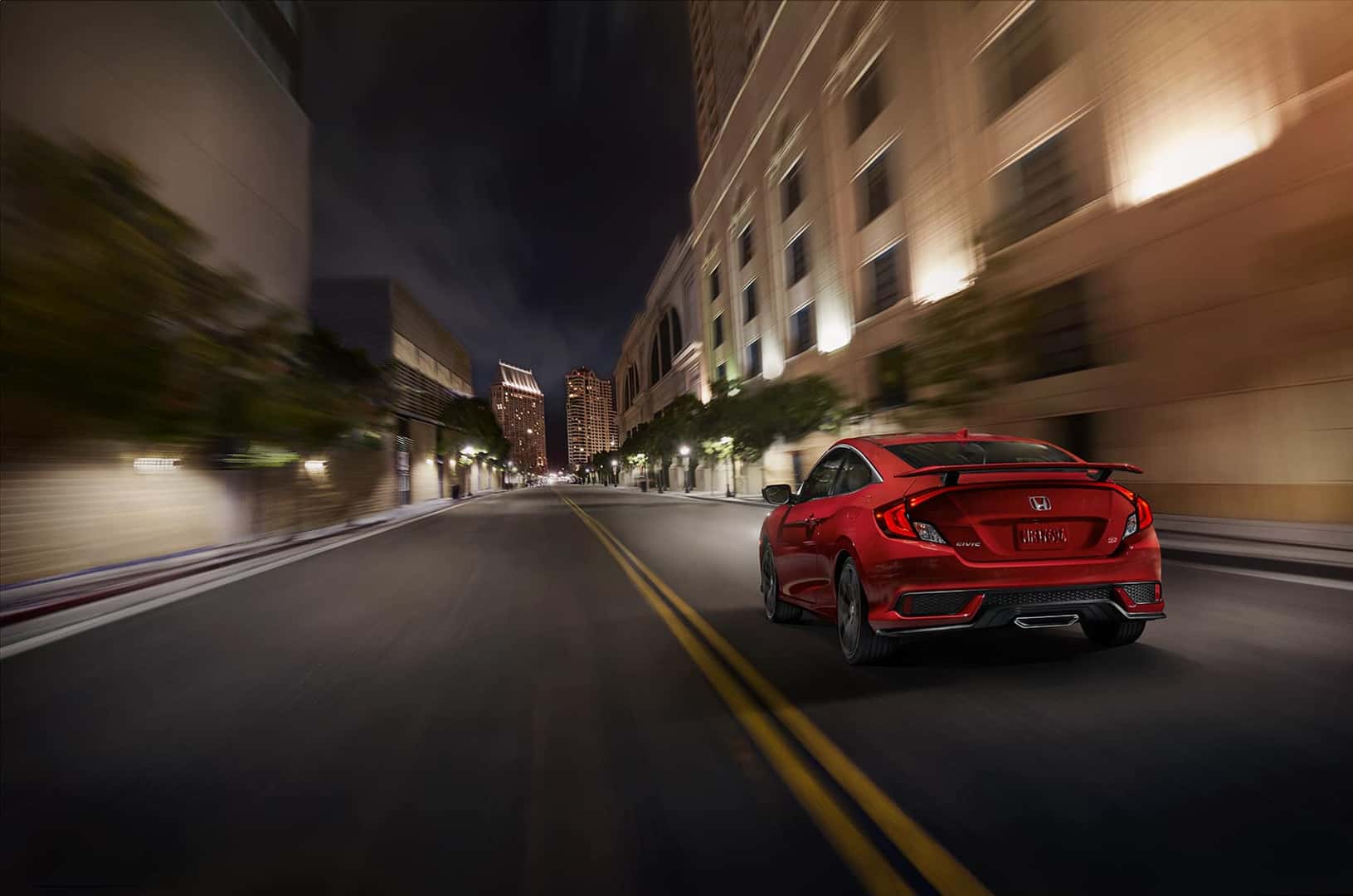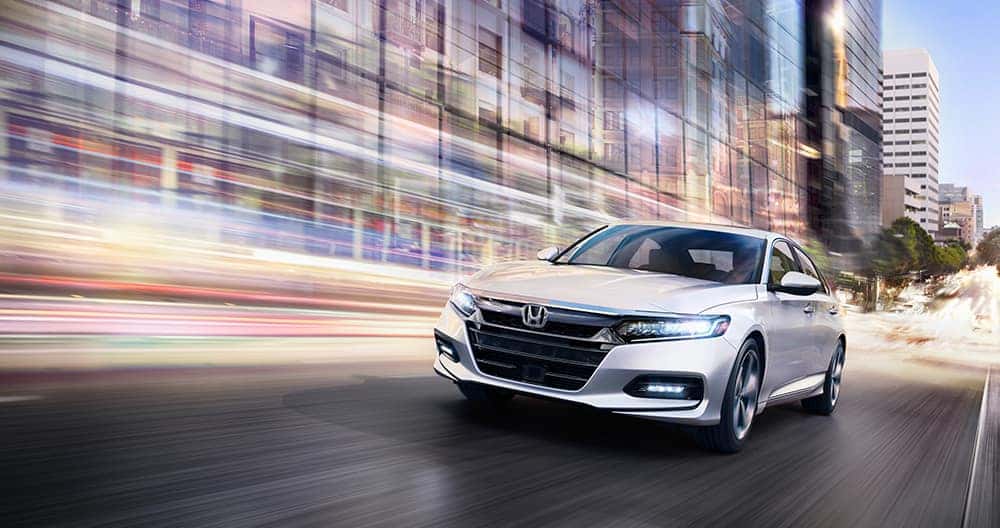 Image of the 2020 Honda Accord
Comfort:

The 2020 Civic vs. 2020 Accord

The interiors of both the 2020 Honda Civic and 2020 Honda Accord are well-equipped and feature the latest available technology. This includes Apple CarPlay and Android Auto integration, crisp sound systems, and plenty of hook-up for devices throughout.

Of course, being a bigger car, the Accord offers a little more interior space. This includes 3 more inches of legroom in the rear seat of the Accord – although, at 37.4 inches, the legroom in the rear of the Civic is class-leading. The wider, longer body of the Accord also allows for a little for rear shoulder room, and a lot more rear hip room. You can also squeeze an extra cooler into the trunk, thanks to there being 16.7 cubic feet in the Accord versus 15.1 cubic feet max in the Civic. All that being said, the compact size of the Civic makes it easier to squeeze into the tight Boston parking spots.

Both the 2020 Honda Civic and 2020 Honda Accord are highly-awarded, capable vehicles and always come with the hometown sales and service you're used to from our team here at Boch Honda West.