Buying or leasing a Honda is a major financial decision, so we want to offer you superior protection and lasting satisfaction for your purchase. That's why we prize our Finance & Insurance (F&I) department at Boch Honda West so much. It empowers you, our valued customer, to solve any unexpected problems, small inconveniences, and/or huge dilemmas in a quick and heavily-supported manner. It gives you peace of mind so that you can get on with your life without worrying about what will go wrong next.
What products are offered?
Different add-on services, insurance, and innovative products are offered to you by F&I after your vehicle purchase. You decide which would be most useful to your lifestyle and have it added into your existing costs. These products and services can make life a lot easier, trust us.
Consider a prepaid vehicle maintenance contract, for example; it makes maintaining your vehicle more simple, affordable, and convenient. You just roll into the service garage, have your oil changed, tires rotated, or other service done, and wait or pick it up at a later time. No hassle.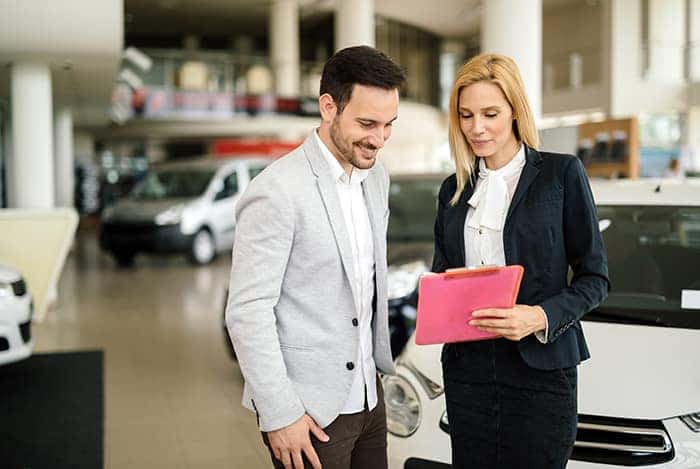 Some other common products offered by F&I include:
Vehicle theft protection
Extended warranty
Certified pre-owned warranty
Guaranteed asset protection (GAP) insurance
Road hazard vehicle protection
Credit insurance
Windshield repair
Key replacement
Tire and rim protection
Fabric and paint protection
Excess wear and tear coverage
And more
These services could end up saving you tons of time and money, especially if you're leasing and have to make sure your vehicle stays in great shape. Talk with our team at Boch Honda West for more specific information about what we offer.
Have more questions about F&I products? Ready to visit our dealership? Contact our staff at Boch Honda West for more information or to schedule a test drive. Remember, we're located at 299 Littleton Rd, Westford, MA 01886. Hope to see you soon!